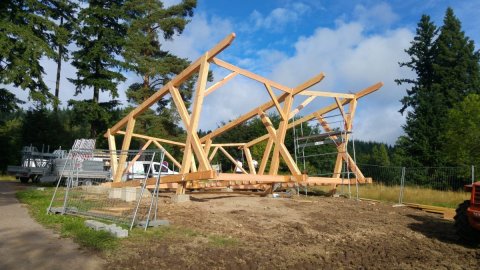 This project is about creating an open building with the following objectives:
to mark the entrance of the Arboretum for the visitors
to offer shelter to the visitors while they enjoy the beautifull panorama
to host exhibitions
to be an example of use of local wood in buildings.
Therefore the wood used for the whole building has been cut in the arboretum itself and travelled less than 30km in all. For the same reason, the use of laminated wood was forbidden therefore the structure was designed so that only plain timber can be used. The wood used is douglas and is not treated.
You can see the project in VR using the following link: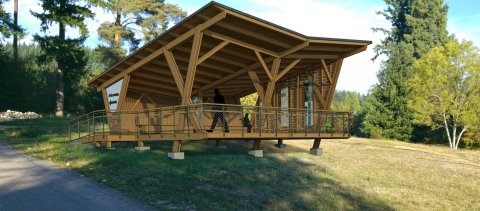 The building has started and you can see the picture of the WIP: